Kremikovci (Bulgaria) and Elbasan (Albania) during State-Socialism in Comparison
Researchers: Ulf Brunnbauer, Visar Nonaj, Biljana Raeva (all IOS, Regensburg)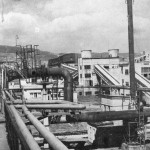 The steel mills in Kremikovci (close to Sofia, Bulgaria) and Elbasan (Albania) were the largest industrial enterprises in their countries during state socialism. The "Brezhnev Metallurgic Combine" in Kremikovci employed around 25,000 workers in the 1980s and the "Steel of the Party" Factory in Elbasan around 12,000 at that time. Both factories were showcase enterprises and presumed flagships of the state-socialist economy; they were favoured by the government with respect to the allocation of resources. They were attributed enormous symbolic meaning by the party-state, which considered them as incubators of the "New Man". This powerful societal role was manifest also in the manifold social functions of the two enterprises: they run extensive networks of material and immaterial social benefits for their employees (from housing to vacation homes, from sport clubs to training programs). There were also less benign reasons for the wider significance of the two factories: they were also terrible polluters – and inefficient producers. In a word, they embodied the essence of the industrial society of state socialism; they can serve not only as a synecdoche of the Bulgarian and Albanian varieties of industrial "modernity" but also as powerful heuristic lenses to understand the social fabric of state socialism.
This comparative project, which is sponsored by a research grant of the Fritz Thyssen Stiftung,
focuses on labour relations and workers' cultures in Kremikovci and Elbasan from the 1960s to the end of communist rule. The main goal of the project is to analyse the social practices and collective as well as individual perceptions of workers; this means to reconstruct their attitudes towards work and their tactics in order to gain autonomy. We can, for example, show that because of the tremendous shortage of workers, which both factories experienced, workers did have significant bargaining power despite the absence of an autonomous trade union. For the analysis of labour relations, the project explores also the social composition of the workforce in the two factories and the recruitment patterns of the factories. Here, it is evident that the managements often broke existing rules and mobility restrictions in order to recruit workers. The management was also forced to be quite lenient in cases of violations of the factory discipline because of their overarching need to retain workers, however unruly and unqualified.
In terms of methodology, the project is designed as a comparative, contextualized history of two case studies. While we are mainly interested in everyday social practices and interactions, we combine perspectives "from below" with those "from above". This is because we believe that these two perspectives cannot be disentangled – social life is always conditioned by structures and political (in the wider sense) interventions. This is why we do not concentrate only on the workers as the main protagonists of our story but explore also the business history and economic performance of the two factories (which is a history of failure). We analyse the impact of direct political interventions in these two flagship enterprises as well as of the overloaded ideological ascriptions to the "working class". This is why the project utilizes a variety of methods and sources: from different kinds of oral history, newspaper and propagandistic accounts, to statistics and primary archival evidence (among them from the enterprise and the state security archives).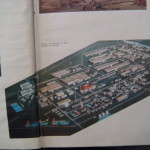 With its questions and research design, the project enters uncharted territory. Social history is a marginal field in the contemporary history of South Eastern Europe and labour history in particular. In Albania, the social history of state-socialism is practically unwritten. We, thus, believe to make a contribution with the project not only to the exploration of two case studies which are interesting in their own right; but also to different avenues of industrialization in the Balkans and what industrialization meant for workers. We believe that the focus on important sites of the construction of communism and the melting of the New Man offers a productive avenue to analyse wider questions of the interaction between state and society, of the collusion of different rationalities and logics, and of the eventual collapse of state-socialism.
Publications
Biljana Raeva/Ulf Brunnbauer: "Fabrikarbeiter, Gewerkschaften und Funktionäre im 'entwickelten' Sozialismus. Die Aushandlung von Arbeiterinteressen am Beispiel des bulgarischen Stahlwerks Kremikovci", Südost-Forschungen, 72 (2013), in print.
Visar Nonaj: "Neues Werk, neue Menschen": Die Rekrutierung von Arbeitskräften für das albanische Stahlwerk 'Stahl der Partei'", Südost-Forschungen, 72 (2013), in print.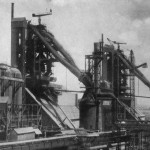 Ulf Brunnbauer, Visar Nonaj, and Biljana Raeva, Workers, Steel Factories, and Communism: Labor in Kremikovci (Bulgaria) and Elbasan (Albania) under State Socialism, 52 S., July 2013. (PDF)
Biljana Raeva: "Migracijata selo – grad i Novijat čovek (po primera na Dimitrovgrad i 'Kremikovci')" [The Migration form village to city and the New Men (on the example of Dimitrovgrad and Kremikovci]. In: Bulgarska etnologija, 2013, 2, 210–223.
Biljana Raeva: "Geroizacija i măžestvenost po vreme na socializma v Bâlgarija prez 60-te – 80-te g. na XX v. (po primera na MK Kremikovci)" [Heroization and Masculinity during Socialism in Bulgaria in the 1960s – 1980s (on the Example of the Metallurgical  Combine Kremikovci)]. In: Balkanisticen Forum, 2013, 3, 152–163.
Ulf Brunnbauer: Stählerne Träume. Kremikovci und der Neue Mensch. In: Ulf Brunnbauer, Wolfgang Höpken (Hgg.): Transformationsprobleme Bulgariens aus historischer und anthropologischer Perspektive. München: Kubon und Sagner, 2007, 202–228. (PDF)
Presentations
Ulf Brunnbauer/Visar Nonaj: "Finding Workers to Build Socialism: Recruiting for the Steel Factories in Kremikovci (Bulgaria) and Elbasan (Albania) During Communism", European Social Science History Conference, Vienna, 23.-26.4.2014
Ulf Brunnbauer: "Steel factories and communism. Labor in Kremikovci (Bulgaria) and Elbasan (Albania) under state socialism", Talk in the Economics Lecture Series of the IOS, Regensburg, 5.11.2013
Ulf Brunbauer: "Same industry, different socialisms: Steel workers in Kremikovci (Bulgaria) and Elbasan (Albania)", École des hautes études en sciences sociales, Paris, 17.3.2013.
Biljana Raeva: "Geroizacijata na metalurga prez socializma – ideologični interpretacii na maskulinostta i tehnite transformacii vuv vsekidnevnija život (po primera na Metalurgičen kombinat Kremikovci)" [Heroization of
Steel Workers during Socialism – Ideological Interpretations of Masculinity and their Transformation in Every Day Life], Roundtable "He on the Balkans" at the South-West University "Neofit Rilski", Blagoevgrad, 26.04.2013.
Biljana Raeva/Petko Hristov/Zornica Stojanova-Lečeva:  "Vutrešni migracii i proekti za modernizacija prez ХХ vek: raždaneto na 'novija čovek' (slučajat Pernik, Dimitrovgrad i Kremikovci)" [Domestic Migrations and Projects of Modernization in the 20th Century (the Cases of Pernik, Dimitrovgrad and Kremikovci)], Seminar "Mobilnost. Migracii. Kultura", Institute of Ethnology and Folklore Studies with Ethnographic Museum, Sofia, 19.03.2013.
Biljana Raeva: "Ljubovta kam predprijatieto i kâm profesijata (po primera na Kremikovci)" [Love to the Factory and to the Profession (after the Example of 'Kremikovci')], Seminar "Existential Politics in Socialism: the Topic 'Love in Socialism'", Centre of Advanced Studies, Sofia, 15.01.2012.
Ulf Brunnbauer: "Socialist Workers: Nostalgic Memories, Ambivalent Life-Worlds", Department of History, University of Pittsburgh, PA, 15.11.2011.
Ulf Brunnbauer: "Workers and Managers from State Socialism to Market Capitalism: A Micro-history of Social Change", Workshop "From the Eastern Bloc to the 'New' Europe: The Transformation in a Historical Perspective", University of Vienna, 15.-17.6.2011.